Ground Pork Stuffed Peppers
Bell peppers stuffed with seasoned ground pork, jasmine rice, and Monterey jack cheese.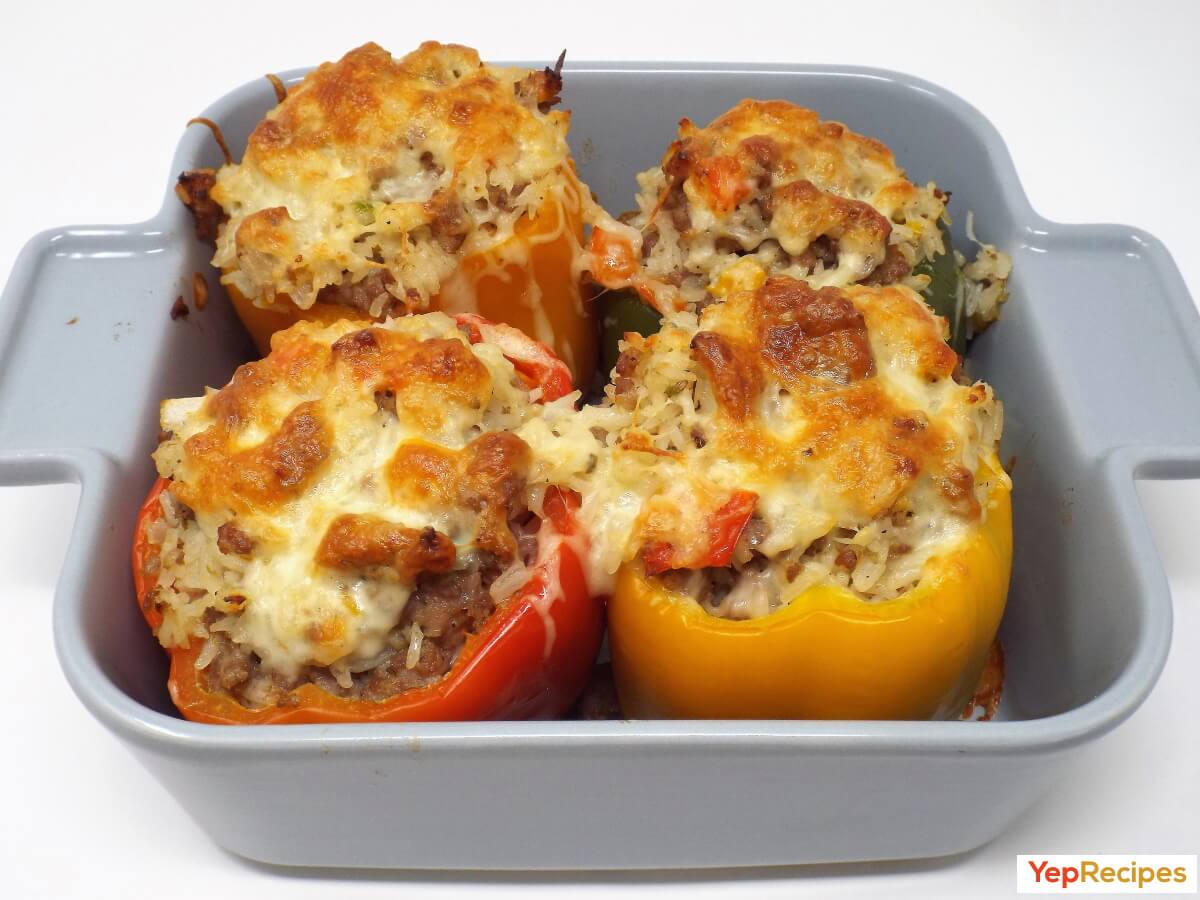 Recipe Keywords:


pork
rice
peppers
stuffed
main_dishes
ground
glutenfree
budget-friendly
total time:
1 hour 15 minutes
---
Ingredients
1 cup uncooked jasmine rice
4 large bell peppers
salt & pepper
1 pound ground pork
1 medium yellow onion, diced
2 cloves garlic, minced
1/2 tsp paprika
1 tsp dried oregano
4 ounces Monterey jack cheese, shredded
Directions
In a medium size saucepan bring the rice and 1 1/2 cups water to a boil over medium-high heat. Place a lid on the pan and reduce the heat to low. Simmer over low heat, KEEPING THE LID ON, for 10 minutes. Turn the heat off, DO NOT REMOVE LID YET, and let sit for 15 more minutes.


Cut the tops off peppers then dice the tops and set aside. Remove seeds and membranes from the peppers. Rinse the hollowed peppers and set to the side.


Bring a large pot of water and 1/4 tsp salt to a boil. Submerge the peppers in the water and cook for about 4 minutes. Transfer peppers hollow-side down on paper towels to drain.


Preheat the oven to 350°F


In a dutch oven over medium heat add the pork, onion, diced pepper tops and 1/2 tsp salt. Cook while breaking up the pork for about 15 minutes or until pork is cooked through.


Stir the garlic, paprika and oregano in with the pork and cook for 2 more minutes then take off the heat.


Add the cooked rice to the pork and stir to combine. Taste and season with additional salt & pepper, if necessary.


Place the peppers hollow-side up in an 8-inch baking dish and fill the peppers half-way up with pork mixture. Add half of the cheese on top of the pork then pile the rest the remaining pork mixture on top and sprinkle with the remaining cheese.


Bake in the preheated oven for 25 minutes.


---